Announcing an all-new rider line-up for its 2018 Road Racing campaign, Honda Motor Europe is delighted to welcome Ian Hutchinson and Lee Johnston to the fold contesting the North West 200, Isle of Man TT and the Ulster GP aboard the Honda CBR1000RR Fireblade SP2 in the Superbike and Superstock 1000 classes.

Both Hutchinson and Johnston are no strangers to Honda machinery and in 2010 Hutchy claimed his historic five-TT wins with the Padgetts Honda team. Hugely successful on the roads the 'Bingley Bullet' is a 16-time TT winner with 27 TT podiums to his name and will be looking to further add to his tally, as well as claiming the maiden road-racing win for the Fireblade SP2.

Former National Superstock 600 Champion Johnston made his debut at the North West 200 in 2008 and it was 2012 when he first rode the famous TT Mountain Circuit. 'The General' has impressed during his time on the roads collecting three wins and six podiums at the NW200, as well as two podiums at the Isle of Man TT. Johnston also has strong links with the Louth-based squad, having worked closely with the Honda Endurance Racing team as its Le Mans 24-hour reserve rider.

With a long established history at the Isle of Man TT, Honda remains the most successful manufacturer at the event and the Fireblade still holds the accolade as the most successful 1000cc machine ever around the 37.73-mile circuit with 23 TT victories. Honda Racing's all-new line-up for 2018 is eager to tackle the road circuits, starting with the North West 200 in May.


2018 Road Racing Schedule:
North West 200: 13 – 19 May
Isle of Man TT: 26 May – 8 June
Ulster GP: 5 – 11 August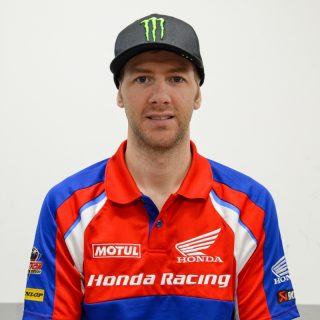 Ian Hutchinson 4
I'm really looking forward to getting started with Honda Racing; it's a new challenge and a fresh start for me. I suppose I have quite a bit of history with Honda, ten years ago I rode with this official team and in 2009/2010 I rode with Padgetts Honda, where I scored five-TT wins in a week, so I know the Fireblade pretty well. I haven't ridden the Fireblade SP2 yet and will have to wait until we go testing early next year, but I can't wait to start making some progress. The Honda team has a lot of experience at the TT and its history speaks for itself with the wins and successes over the years, it's also nice to see a lot of the team still here who I worked with in the past, so I'm confident that come the New Year we can get started and start aiming to where we want to be.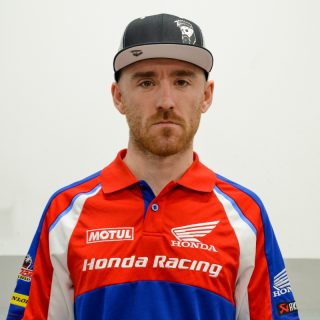 Lee Johnston 13
I am genuinely excited about being with Honda Racing next year, I'm probably the most excited I've been in years if I'm honest! I have had two tough years and it's nice to have everything organised and in place early so I have nothing to worry about apart from riding motorbikes. So that for me is the biggest thing and what I wanted more than anything, as I have no outside distractions and I can just concentrate on doing my job. I've ridden the Fireblade SP2 already at Le Mans, when I was a reserve rider for the Honda Endurance Racing team, so I've got a bit of a head start in that respect. I enjoy riding the CBR, the tank fits me well and it isn't as big as it looks! I just can't wait now for testing to start in March and just get going with the new programme for the year.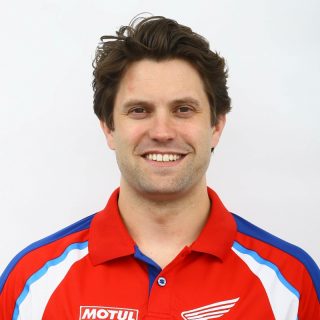 Jonny Twelvetrees
Team Manager
I'm really pleased that we've been able to sign both Hutchy and Lee for our 2018 roads campaign. Hutchy's record speaks for itself and especially so when he's been on a Honda. Whilst always being aware of his determination and professionalism, this has been highlighted to me even more so when striking up the deal. I'm looking forward to seeing him on the SP2 at our opening test, he has plenty of past experience on the Fireblade, so I'm sure it won't take him too long until he's pushing on and able to feedback what he needs. Lee has always impressed me, he joined the Honda Endurance Racing team as a reserve rider for the Le Mans 24-hour and since then we had been watching from a roads perspective. He clearly has a talent on the roads and I am positive with the team we have, the Fireblade SP2 and the plans we have for the season that he can show his full potential. We're really looking forward to working together and personally I can't wait for us to be back on the roads.