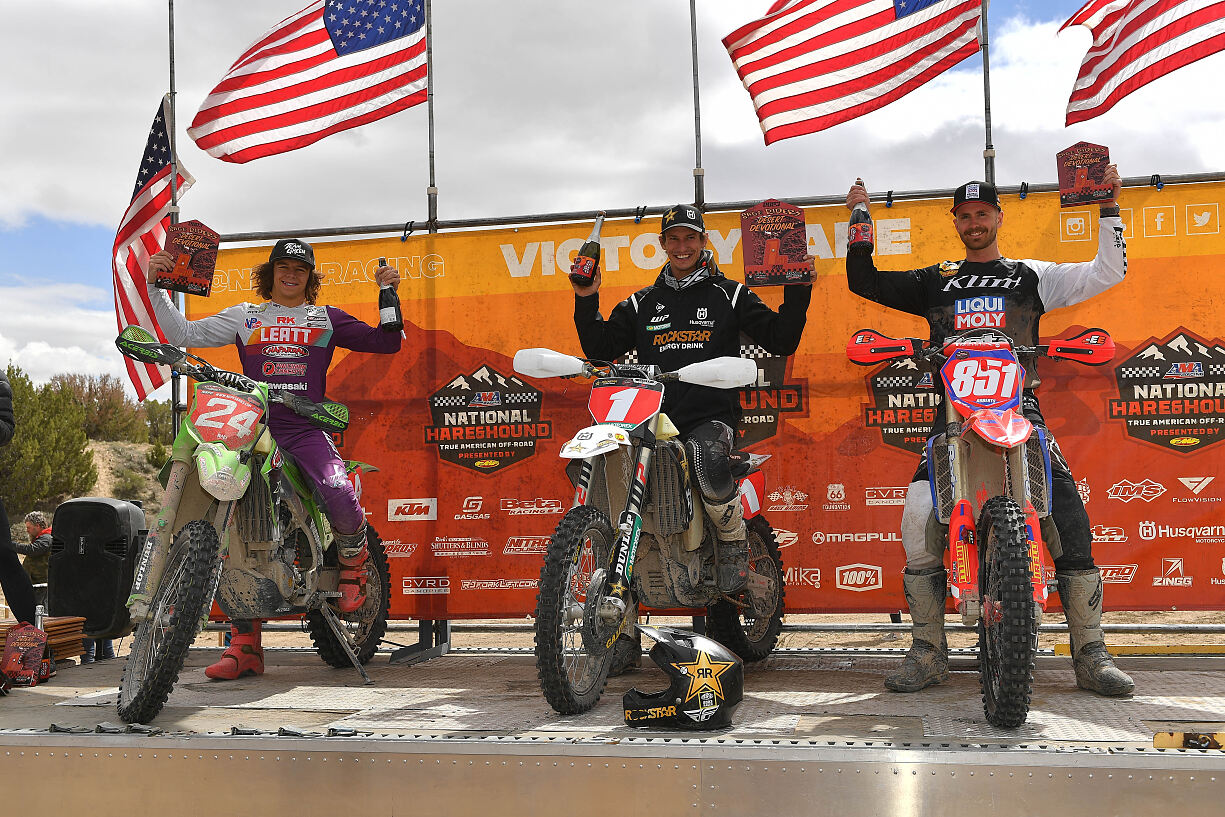 Rockstar Energy Husqvarna Factory Racing rider Dalton Shirey has continued his run of dominance at Round 3 of the 2023 AMA National Hare & Hound Championship, with the defending champion taking a third-straight victory in Jericho, Utah, on Saturday.
Shirey started the event off strong equipped with his FX 450, ending the hour-long opening lap in second position. From there the Californian began his charge, battling opening lap leader Tyler Lynn throughout the day, before taking control late and opening a 19-second victory margin by the checkered flag.
The overall win in Round 3 adds to Shirey's perfect start to the season, as he is yet to drop a round in this year's AMA National Hare & Hound Championship. He now holds a 37-point advantage in the Pro Class championship standings.
"Today was a great success, it was a good day," Shirey said. "Tyler got the holeshot, so I pulled in behind him and followed him through the dunes, which was good, as I was able to watch him and gauge my pace off of him. I capitalized on a mistake he made, took the lead, then he got me back on the opening lap. I regrouped, got back into his dust, then with six miles to go he made another mistake, which I took advantage of, and pinned it from there on to the finish. Overall, I'm stoked on the day!"
Husqvarna Motorcycles-mounted Britney Gallegos landed second position in the Pro Women's Class and sits second in the Pro Women's Championship standings.
Round 4: May 13 – Jericho, Utah
Pro Class Results – Round 3
1. Dalton Shirey – Rockstar Energy Husqvarna Factory Racing
2. Tyler Lynn (KAW)
3. Zane Roberts (BET)
Pro Class Championship Standings
1. Dalton Shirey, 90 points
2. Carter Klein, 53
3. Joseph Wasson, 50