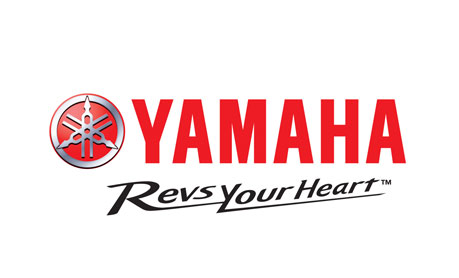 The FIM Superbike World Championship was at the Misano World Circuit last weekend for round three of 2021, where Yamaha returned to the top step for the first time this season courtesy of Pata Yamaha with Brixx WorldSBK's Toprak Razgatlıoğlu. The manufacturer also dominated the supporting FIM Supersport World Championship class, while the inaugural Yamaha R3 bLU cRU European Cup got underway with some spectacular racing.

 

Yamaha Motor Europe Road Racing Manager, Andrea Dosoli, gave his thoughts on Yamaha's performances across the world championship classes, Yamaha's new championship for young riders looking to make their first step towards the pinnacle of road racing, and the 24 Heures Motos in Le Mans, where Yamaha's encouraging pace went unrewarded.
After a pair of second-place finishes in WorldSBK Race 1 and the Superpole Race, Razgatlıoğlu rode a superb final event of the weekend to take victory, seeing the Turkish rider close the gap in the riders' championship. GRT Yamaha WorldSBK Team's Garrett Gerloff recovered from his setbacks to finish eighth in the SPRC and fifth in Race 2, while home star Andrea Locatelli and Japanese rider Kohta Nozane made impressive steps forward in performance, having been off the pace on Friday.

 

"Very positive race weekend in Misano – in WorldSBK we got the first win of the season thanks to a fantastic performance from Toprak and his crew," Dosoli said. "After several podiums and second places this year, he really deserved the win. He's been very motivated and committed to get this first victory and I'm happy that he was able to make this step. Congratulations to him and the team, they worked hard all weekend and extracted the most they could from the Yamaha R1. This result confirms that the package is capable of performing well in hot conditions, an area we really focused on, like we had at Misano.

 

"It was a good performance also from Garrett, who was able to fight back from a difficult starting position due to the penalty he got and the fall he had in the Superpole. It has been amazing to watch coming through the field, pulling off many overtakes, and P5 at the end of Race 2 is an important result. Promising signs for Andrea too, who bounced back from a difficult Friday to take three strong results in only his third race weekend. Kohta also showed some great pace fighting in the midfield, getting some very important experience for the future."
In WorldSSP, Ten Kate Yamaha WorldSSP Supported Team's Dominique Aegerter completed a near perfect weekend, with pole position and victory in both races, while Yamaha dominated the top five positions. The Swiss rider didn't have it easy though, with Evan Bros Yamaha WorldSSP Team's Steven Odendaal, GMT94 Yamaha WorldSSP Supported Team's Jules Cluzel, ParkinGO Yamaha's Manuel Gonzalez and former bLU cRU rider Luca Bernardi all vying for wins.

 

"There were two really fantastic races in WorldSSP last weekend," Dosoli said. "Not only because the Yamaha R6 was able to take a clean sweep of the podium positions, but I also really liked the fact that in both races the battle for victory was so tight. It was incredible to see the experienced riders like Aegerter, and also Odendaal and Cluzel, fighting together with the young talents, Bernardi and Gonzalez, who put on great performances and showed that it's only a matter of time before we see them take to the top step of the podium."
For bLU cRU riders Bahattin Sofuoğlu and Unai Orradre, the Misano FIM Supersport 300 World Championship round was one where their potential wasn't realised. Biblion Motoxracing Yamaha WorldSSP300 Supported Team's Sofuoğlu confirmed his pace with pole position, but could only take a best result of sixth following a dramatic last lap in Race 2, which he led at one stage, while Yamaha MS Racing WorldSSP300 Supported Team's Orradre had both of his runs towards the front cut short by falls.

 

"Even if the result was not what we were expecting in WorldSSP300, we can still take some positives away and the most important thing is that our guys are completive, proved by Sofuoğlu's pole position," Dosoli said. "He was unlucky in Race 1 and in the second race he wasn't able to show his full potential. Unai was one of the fastest guys in both races, catching up to the front after a difficult start. We know that these bLU cRU riders will be able to bounce back from this, they are great young talents and we will continue to help them get the best possible results in the future. I must also congratulate Meikon Kawakami for his second-place finish in Race 2, he is always in the mix and this is a nice reward for his efforts."
27 riders, aged 12-20, from 14 countries got their first opportunity to show their potential in front of the WorldSBK teams and riders, with the Yamaha R3 bLU cRU European Cup making its long-anticipated debut. Spain's Iker Garcia-Abella and Slovakia's 15-year-old ace Maxim Repák were the first winners of the series, while there were close battles throughout the field.

 

"We've been working hard during the last two years in order to make the Yamaha R3 bLU cRU European Cup happen," said Dosoli. "It was great to see 27 happy riders fighting together and I was impressed by the fantastic organisation and great atmosphere amongst the youngsters. I was pleasantly surprised by the level of performances seen in the races, and it was amazing to see how a 15-year-old was able to manage the second race and take victory. Congratulations to all of the youngsters involved, it's a fantastic opportunity for these riders to take their first step towards world championship racing.

 

"It always makes you a little bit anxious when you have a new championship, but we were happy to report no technical issues for the Yamaha R3 bikes at all during the weekend, so a big thanks to the technical staff for providing reliable machines for these young riders."
Heading from the Misano circuit to the Bugatti Circuit in Le Mans, where the YART Yamaha EWC Team, and riders Karel Hanika, Marvin Fritz, and Niccolò Canepa, were looking to fight for one of endurance racing's most sought after crowns, a race win at the prestigious 24 Hours of Le Mans. Hanika set the fastest lap in qualifying, with Fritz and Canepa close enough to the Czech rider on times to ensure the YART Yamaha Team took to the track for the traditional Le Mans style start in pole position. The team was running strongly in second place before a mechanical failure in the 10th hour took them out of the race.

 

"The 24 Hours is always an important race for us," said Dosoli. "We didn't achieve our target but we clearly showed strong speed with the YART Yamaha team. We could see a good improvement in terms of pace compared to the last season, but unfortunately we had to stop due to this mechanical issue, which is currently being investigated. Our efforts from now on will be to find out what happened and ensure it doesn't happen again."

 

Next up, the WorldSBK and Yamaha R3 bLU cRU European Cup will return to action at Donington Park on 2-4 July, while the Supersport championships will join them at Assen on 23-24 July. The upcoming EWC round will take place in Portugal for the 12 Hours of Estoril, in which the YART Yamaha claimed a victory last season.