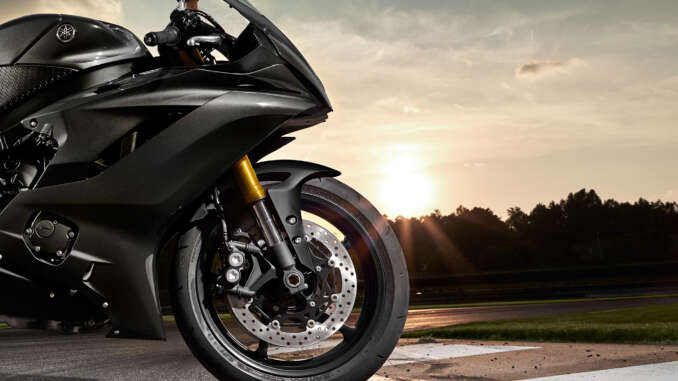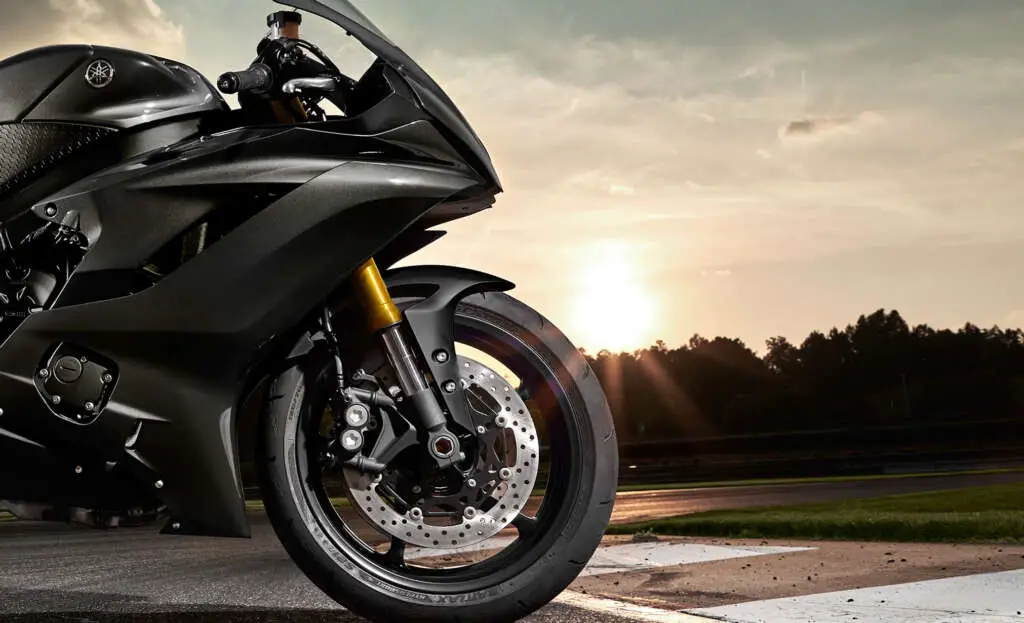 Introducing the new 2022 Yamaha Motorcycle Guide.
New Bike Reviews, Huge Photos, Full Specifications. Get it all at Total Motorcycle with the 2022 Yamaha Motorcycle Guide.
Supersport
– 2022 Yamaha YZF-R1 World Championship Replica Limited Edition– New model
– 2022 Yamaha YZF-R1 GYTR VR46 Tribute – New model
– 2022 Yamaha YZF-R1 World GP 60th Anniversary Edition – New model
– 2022 Yamaha YZF-R7 – New model
– 2022 Yamaha YZF-R7 World GP 60th Anniversary Edition – New model
– 2022 Yamaha YZF-R6 GYTR – New model (Europe)
– 2022 Yamaha YZF-R6 RACE – New model (Europe)
– 2022 Yamaha YZF-R3 World GP 60th Anniversary Edition – New model
Sport
– 2022 Yamaha MT-10 – New model
– 2022 Yamaha MT-10 SP – New model
– 2022 Yamaha MT-03 – New model
Sport Heritage
– 2022 Yamaha XSR900 – New model
– 2022 Yamaha XSR700– New model
Supersport Touring
Cruisers / Touring
Adventure Touring / Dual Sport
– 2022 Yamaha Tenere 700 World Raid – New model (Europe)
– 2022 Yamaha Tenere 700 Rally Edition (Europe)
– 2022 Yamaha Tenere 700 Raid Prototype – New model
Scooters
– 2022 Yamaha NEOs Electric – New model (Europe)
– 2022 Yamaha Zuma 125 – New model (USA)
– 2022 Yamaha BWs 125 – New model (Canada)
Motocross
– 2022 Yamaha YZ450F Monster Energy Yamaha Racing Edition – New model (USA)
– 2022 Yamaha YZ450F – New model
– 2022 Yamaha YZ250F Monster Energy Yamaha Racing Edition – New model
– 2022 Yamaha YZ250F – New model
– 2022 Yamaha YZ250 Monster Energy Yamaha Racing Edition – New model (USA, UK)
– 2022 Yamaha YZ250 – New model
– 2022 Yamaha YZ125 Monster Energy Yamaha Racing Edition – New model (USA, UK)
– 2022 Yamaha YZ125 – New model
– 2022 Yamaha YZ85 – New model
– 2022 Yamaha YZ85LW – New model
Off-Road Competition / Cross Country
– 2022 Yamaha WR450F – New model
– 2022 Yamaha WR250F – New model
– 2022 Yamaha YZ450FX – New model
– 2022 Yamaha YZ250FX – New model
– 2022 Yamaha YZ250X – New model
– 2022 Yamaha YZ125X – New model
Off-Road Recreation
Concept Bikes
– 2022 Yamaha Tenere 700 Raid Prototype – New model
Snowmobile
– 2022 Yamaha Lineup – Preview
From Total Motorcycle: 2022 Yamaha Motorcycle Guide
25 powerful new 2022 Yamaha motorcycles launch into action today! Be the first to see the new lineup at Total Motorcycle.  New engines, improved suspension, updated brakes, enhanced ergonomics, and new modern styling meet cutting-edge performance for the highest levels of competition. From the new YZF-R7 supersport to new adventure bikes, competition and recreation motocross, off-road, cross-country and don't forget new scooters too! 2022 motorcycle models, amazing new bikes awaits you right here at Total Motorcycle.
2022 Motorcycle Model Guide, BIG features, HUGE photos, FULL specifications that you won't find anywhere else in one spot… period.
022 Yamaha-ah-ha-mazing Bikes! Inspired by history and celebrating Yamaha's 60 years of Grand Prix motorcycle road racing a ton of new bikes arrives! Special Red and White Liveries for the new 2022 Yamaha YZF-R1, YZF-R7 and YZF-R3 await your eyes. Many more new supersport, cruiser, touring, adventure, dual sport, scooters, motocross, off-road competition, cross country and off-road recreation too!
Yamaha's involvement in Grand Prix racing started way back in 1961 when the company entered the French GP to compete at the highest level. The team's first victory came soon after, and Yamaha won the first of many World Championships in 1964. The race winnings continue, with over 500 victories to date – and many more to come!
To celebrate 60 years of Grand Prix racing, Yamaha has created a World GP 60th Anniversary livery for the 2022 R1, R7, R3 and R125 models, in addition to the 2022 Supersport range in its new duo-tone Icon Blue livery.
Check out the new 2022 Motorcycle Model Guides and the 2022 Yamaha Motorcycle models today. Even though we are talking about the newest bikes, we have 52 years worth of motorcycle guides at your fingertips from 1970-2022.
Back here in Canada where I am we are having our 44th Federal Election today. I know it isn't world shattering, Earth breaking and top of the international news but it's a big deal here as Canada is on a critical threshold on where the country's future will be for the next 2-4 years. Like each Election I am doing my part by volunteering and helping the electoral process out by coordinating scrutineer's. I don't know about you, but I'm exhausted and it's Monday so that usually isn't a good sign! LOL.
New 2022 Yamaha Sport and Supersport Bikes!
Ultra-aggressive torque, agility and feel. Introducing the new 2022 Yamaha Sport and Supersport Bikes! 2022 Yamaha MT-10, YZF-R6 GYTR, YZF-R7,  YZF-R1, YZF-R1M, even a great supersport starter bike, the 2022 Yamaha YZF-R3. Plus distinctive World GP 60th Anniversary Edition's! The  brand new YZF-R6 GYTR is a fully kitted out closed-course competition bike designed to continue the Yamaha YZF-R6's long tradition of dominance on the racetrack. While the wild  MT-10 is all about putting the biggest engine in to the smallest frame… R1-derived high-torque CP4 engine is the most remarkable powerplant that Yamaha has ever fitted to a naked bike.
So many great new 2022 Yamaha motorcycles are now at Total Motorcycle in our 2022 Yamaha Motorcycle model guide. It's chock-full of great bikes with more coming out each week so keep checking back for more models, more information, more photos, more specs, more features and just plain MORE. That's what TMW gives you all the time, more of what you want at a price that's what you want (100% free). Thank you for supporting us!
New Era in Electric Mobility from Yamaha for riders starts.
No oil, no gasoline, no vibrations, no sound, no rumble. Yamaha announces today the company's entry into the world of electric personal mobility with two new electric Yamaha scooters for 2022. The 2022 NEOs in Milky White Aqua, a "50cc equivalent" with an output of 2.06kW@40 km/h and 38.5km on full charge ECO is coming to dealers near you.
2022 NEOs, a pure, sporty and with universal styling – The NEO's has always been known for its simple, universal yet attractive styling and the new electric model comes with smart new bodywork with an upright style and minimal front and rear overhang to give this new scooter a distinctive character of its own. The compact body features soft, rounded forms that enhance the relaxed feel and convey the easy-to-ride character of this ultra-quiet zero-emissions scooter. eBikes has grown exponentially, with more than 5 million sold in Europe in 2021 – many equipped with Yamaha drive units and Yamaha is about to launch three new 'own brand' eBikes in the All Mountain, Gravel and Urban segments. This is just the beginning, and to underline the company's future potential in every class of electric urban mobility with the introduction of these new electric products and related services will inspire a new generation of customers. In parallel to its core internal combustion engine business, Yamaha has been devoting substantial research and development into electrically powered scooters.
The future is electric, boogie woogie!
From the Manufacturer: 2022 Yamaha Motorcycle Guide
Yamaha Unveils All-New 2022 YZF-R7 Supersport Motorcycle
Yamaha's Proven CP2 Engine Joins the Next Generation of R World
MARIETTA, Ga. – May 18, 2021 – Yamaha Motor Corporation, USA, today introduced the all-new 2022 YZF-R7 as the latest model in the company's Supersport motorcycle segment. Built from the ground up with a sleek ultra-thin lightweight chassis powered by Yamaha's proven 700cc-class CP2 engine, and enhanced with track-focused supersport features, the R7 embodies the R-Series' rich history of aggressive performance and racing dominance.
R World is Calling
Yamaha has a rich heritage of building the most sought after Supersport motorcycles designed to deliver the pinnacle of performance on and off the track. From the rider-friendly YZF-R3 to the exclusive and track-focused YZF-R1M, the Yamaha R-series model lineup provides options for riders of all skill levels to experience the pure exhilaration of R World.
The all-new 2022 YZF-R7 bridges the gap between the entry-level YZF-R3 and the prestigious YZF-R1, offering a midlevel option for both new riders looking to grow into a more powerful motorcycle, as well as experienced riders seeking a fully-faired motorcycle with Supersport performance that fits within their budget. With a unique package of performance, price and sporty styling, the R7 is true to its R-Series DNA and the lineup's aspirational history of racing success.
All-New YZF-R7
The all-new 2022 YZF-R7 delivers proven power, a narrow chassis, and new styling that reflects the exhilarating next-generation of R World. It is packed with a range of features that include an engaging 689cc CP2 engine, a slim and lightweight frame with excellent aerodynamics, an inverted front fork with excellent front-end feel, and a racing-inspired cockpit with a supersport rider position.
689cc CP2 Engine
YZF-R7 uses Yamaha's proven 689cc liquid-cooled, four-stroke, in-line two-cylinder, DOHC CP2 engine, giving the rider a feeling of a direct connection from the throttle to the rear wheel. Forged aluminum pistons with direct-plated cylinders integrated with the crankcase makes for lighter weight and excellent strength at higher temperatures, ensuring reliability at higher rpm. The crossplane engine's 270-degree crank provides an uneven firing sequence with a more characterful exhaust note that emphasizes torquey acceleration and linear power delivery for outstanding response at all engine speeds. Additionally, the R7 has an optimized secondary gear ratio that creates an exhilarating ride and a sporty feel.
Ultra-Narrow Lightweight Chassis
The YZF-R7's ultra-narrow, high-strength steel frame provides excellent rigidity for a sporty and responsive ride by mounting aluminum center braces near the swingarm pivot which improve torsional rigidity. Rake, trail, and wheelbase dimensions have also been optimized for superb handling while cornering on a racetrack or a twisty section of pavement. The narrow, lightweight frame design has resulted in the slimmest bodywork found in Yamaha's Supersport lineup and reduces air resistance while incorporating the rider's body into its design.
Sporty New Suspension
The 2022 YZF-R7 features an inverted KYB 41mm front fork with optimized spring rate and damping settings for an excellent front-end feel during cornering and braking. The product-specific settings make for easy and predictable behavior, with a stiff feel for twisty roads and racetracks. The fork is fully adjustable for preload, rebound and compression damping force. The inverted KYB front forks are mounted to the steering tube via a forged aluminum lower triple clamp, and a gravity-cast aluminum upper triple clamp.
A linked-type Monocross single-shock with adjustable spring preload and rebound damping strikes a balance between ride comfort and sporty performance for capability across a wide range of uses, from urban commuting to track days. The rear shock unit is mounted horizontally, fastened to the crankcase for efficient use of space and weight, contributing to mass centralization and further enhancing the bike's compact size.
Potent Braking Power
The 2022 YZF-R7 is equipped with a new radial brake master cylinder from Brembo. This new Brembo radial master cylinder provides a more linear supply of hydraulic pressure to the radial mounted-mounted, 4 POT front brake calipers creating excellent controllability and stopping power through dual 298mm front brake rotors.
Comfort-Focused Racing-Inspired Cockpit
The YZF-R7's new racing-inspired cockpit puts the rider in a comfortable and confidence-inspiring position that evokes an eagerness to ride. A comfortable new seat with material and cushioning used in the YZF-R1, combined with new low-profile fuel tank covers with deep knee pockets for optimal hip and knee positioning gives the rider freedom to adjust positions while also providing a firmly planted feel when leaned over and a sturdy body hold under braking. Separate clip-on handlebars are set in relation to the rider's hips and footpeg positions for an aggressive position allowing the rider to naturally grip the machine with confidence, especially when tucking behind the windscreen on twisty roads or on the racetrack.
New LCD Instruments
The 2022 YZF-R7 features a new full LCD instrument panel. The high-contrast negative dashboard and its compact and lightweight multifunction display with larger displays for the clock, gear, trip meters and tachometer provide clear information. The use of spot color gives an accent for the high-rpm range display – and new handlebar switches enables the rider to operate the meter more easily and efficiently.
New LED Lighting
The iconic R-Series M-shaped intake duct and twin-eye front design of the new YZF-R7 houses an adaptive bi-functional LED headlight. The R7 is also equipped with a new LED taillight and front and rear turn signals. Light and compact, the new LED lighting complements the next-generation style of the bike and reinforces the premium specification of the Supersport class. Not only do the LEDs offer long life with minimal power draw, they provide brilliant illumination for confidence and visibility day or night.
2022 YZF-R7 Key Features
689cc crossplane technology CP2 engine
270-degree crankshaft for linear power delivery
First Assist and Slipper clutch on a CP2 model
Optional Quick Shift System for smooth upshifts
Comfortable rider position for excellent handling
Lightweight frame tuned for rigidity balance
Slim proportions for aerodynamics and control
Inverted front fork with excellent front-end feel
Rear shock absorber with model-specific settings
Radial master cylinder (by Brembo) and radial-mount brake calipers
New LED headlight, taillight and front and rear turn signals
Next-generation colors and graphics
Manufacturer Websites – 2022 Yamaha Motorcycle Guide